Monitor with handle bar, adjustable viewing angle, external transmitters, easy to install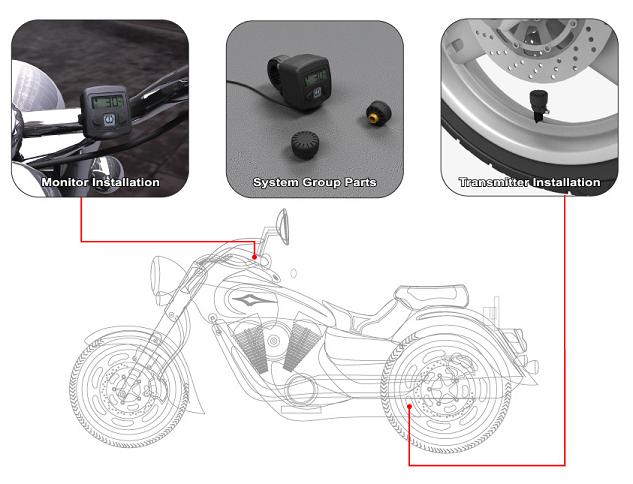 General Description
TPMS1209M01 is specifically designed for two or three-wheel motorcycles and ATVs. The system consists of waterproof, all weatherproof and antiglare monitor and screw-on transmitters. It matches the structure of a motorcycle, an ideal choice for customers with sense of speed and fashion.
Product Feature
1. Small and delicate, install on handle bar for easy screen view
2. Connected with continuous vehicle power, ensure full-time monitoring
3. Light and small transmitter, easy to install
4. Transmitter adopts high-performance materials, suitable for application in various environments
5. DIY design for easy and simple installation
6. System suitable for various motorcycles.


Alarm Function:
Low Pressure Level 1 Alarm issued when tire pressure is 12.5% lower than the standard pressure
Low Pressure Level 2 Alarm issued when tire pressure is 25% lower than the standard pressure
Transmitter Trouble Alarm issued when transmitter fails to work or there is RF interference
Operation Function
Transmitter ID programming: Transmitter ID can be programmed for easy replacement
Alarm Record Inquiry: automatically record the latest 10 alarm records
Standard Pressure Programming: standard pressure for each tire can be programmed on monitor
Pressure unit selection: pressure unit can be selected.
Monitor
• Perfectly match with motorcycle body
• Install on handle bar, easy and durable
• Clear view of screen under direct sunlight
• Easy button operation for programming and inquiry of functions
• Waterproof housing, anti-vibration and durable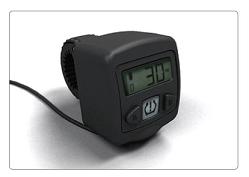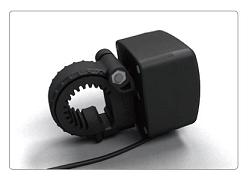 Transmitter
• Transmitter with delicate design, easy to install
• High-performance material with good durance, high pressure and temperature resistant
• Water-proof and resistant to oil and dust etc.
• High precision monitoring of tire pressure and quick response
• Security lock for safe use.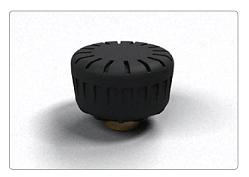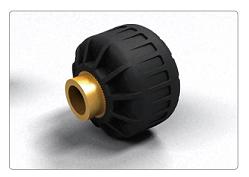 Specifications

Monitor
Transmitter

• Mid-frequency: 434.1 MHz
• Receiving Precision:-75dBm
• Input Voltage: DC12 V
• Operating Temperature: -30℃~+75℃
• Dimension: 44*51*78 mm

• Mid-frequency: 434.1MHz
• Transmitting Power: -10dBM
• Pressure Monitoring Range: 0~6bar/0~87psi
• Pressure Monitoring Pricision: ±0.1bar/±1.5psi
• Operating Temperature: -40℃~+85℃
• Life: 3~5 years
• Dimension: Φ27*21.5mm